Nonprofit Marketing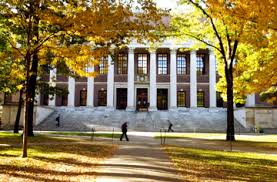 Strategic Marketing Campaign Increases Visibility of Alumni Association
Client Need:  Ivy-league alumni association foundation needed stronger awareness among neighborhood residents in order to be well positioned to best give back to the community. Awareness of the organization was low, and its activities were not well understood.
Jigsaworks Solution:  Brand the foundation as an active, engaged community member by awarding scholarships in three key areas: technology, education, and healthcare. The individual winner in each area would be granted a Foundation-sponsored executive education at the sponsoring ivy-league institution.  An off-line and online  campaign was designed, in conjunction with leading nonprofit organizations in each of the key areas. The award ceremony culminated with three scholarships being awarded for the first time.
Results:  Awareness of the foundation and its activities increased 24% within one year following the event.  Moreover, the scope of the foundation's activities has increased beyond the local community — and its  systematic approach has been replicated by alumni clubs nationally.
See more case studies…